Posted 21 Apr 2009 00:21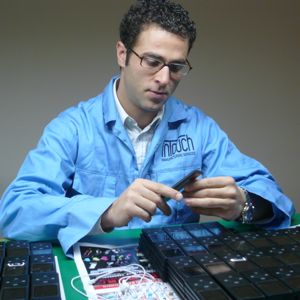 Country/Region:
Hong Kong
Slogan:
Focus on Quality!
Expertise:
• 7 years experience in quality control and buying from Asia
• Fluent in Mandarin Chinese
• Author of Quality Wars - well-known blog on quality control in China
Self Introduction:
Andrew Reich is founder and general manager of InTouch Services, a QC and manufacturing services company based in Shenzhen, China.
Andrew has worked in the quality control industry for over 10 years, focusing primarily on Mainland China and has mainly worked with factories that supply the USA market. Andrew's fluency in Chinese, both spoken and written, has enhanced his ability to develop and maintain successful business relationships. From 2003-2005, while at QCS (Quality Control Services), Andrew played a major role in the development of the C-TPAT (Customs Trade Partnership Against Terrorism) auditing of over 350 factories throughout China and the Pacific Rim and oversaw hundreds of QC inspectors.
From 2005-2008, while with Lapine Associates, Andrew set-up and acted as chief representative for Lapine's China-based representative office. Andrew grew and managed quality control and sourcing teams both in China and the USA, while coordinating the activities of trading partners and testing laboratories in Taiwan, Hong Kong, and throughout North America. Andrew is an avid tennis player, snowboarder and photographer and resides full time in Shenzhen, China.
Background:
Graduate of SUNY Binghamton University SOM
More than 10 years of international trade and quality control experience
Consults for companies on quality and management
Work published in trade publications and online
Company Name and Website:
InTouch Services, Ltd.
www.intouch-quality.com